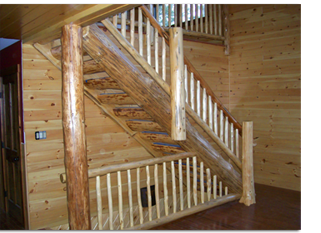 Staircases and railings are a perfect way to accent log style in any home. Staircases can be built in a number of styles as shown below. Half log treads mortised into half log stringers. Live edge treads with risers and log stringers.
Featured Staircases and Railings
Spiral Staircase and railing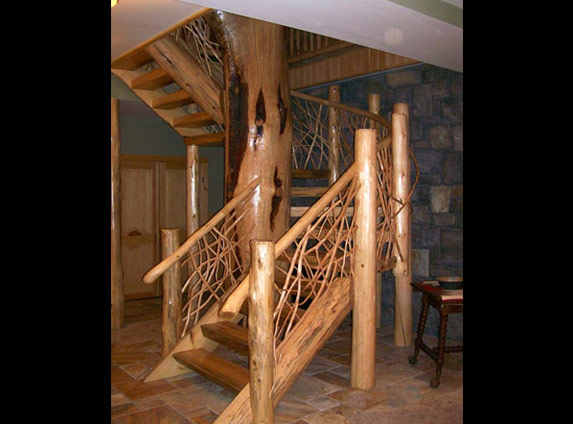 From the top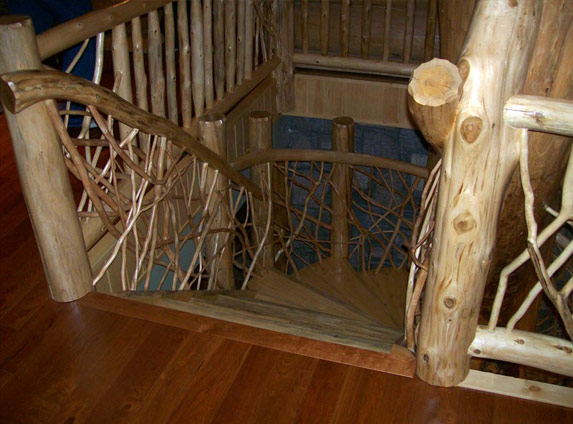 Spiral Staircase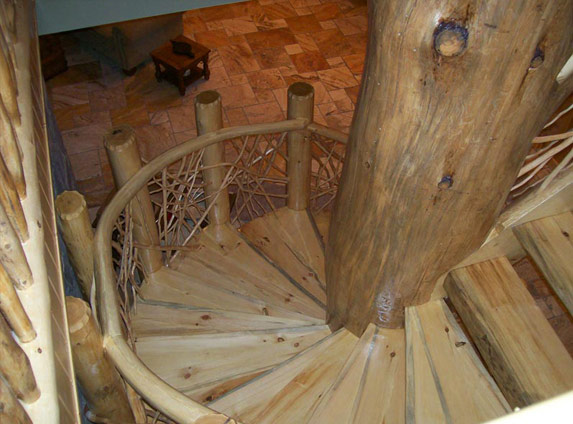 Sturdy ADK spiral staircase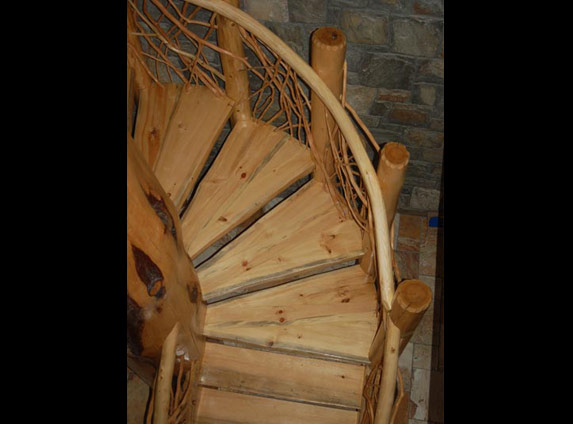 Staircase in our Timber Frame Home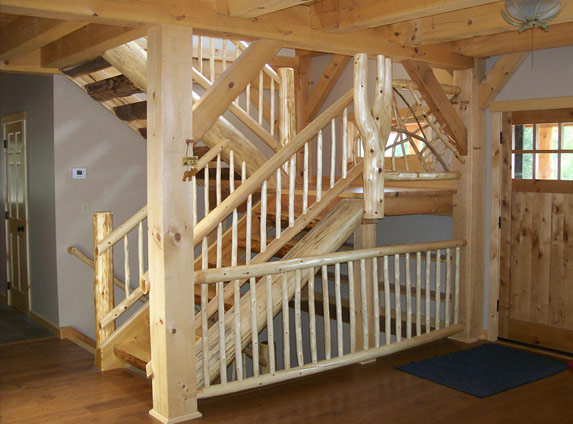 Staircase in our Timber Frame Home from the top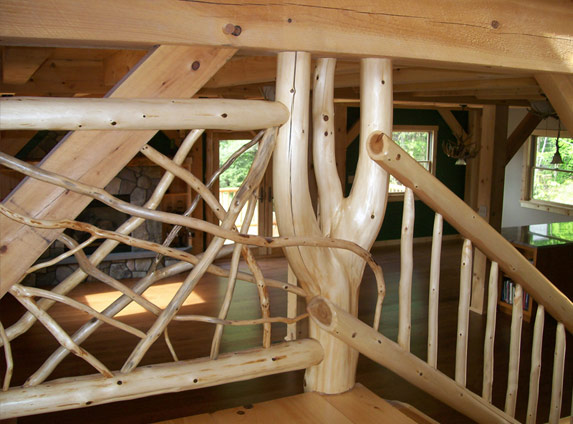 Hand made in the Adirondacks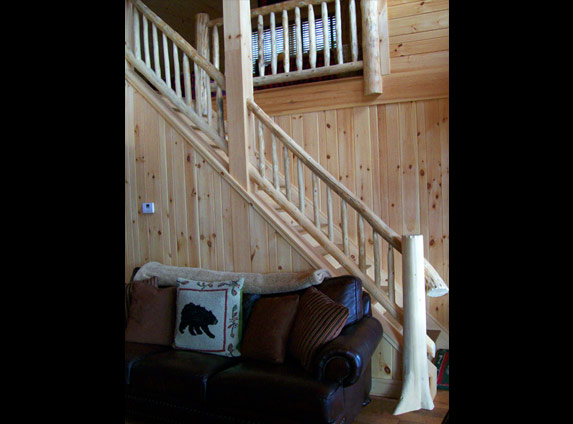 Custom Staircase and railing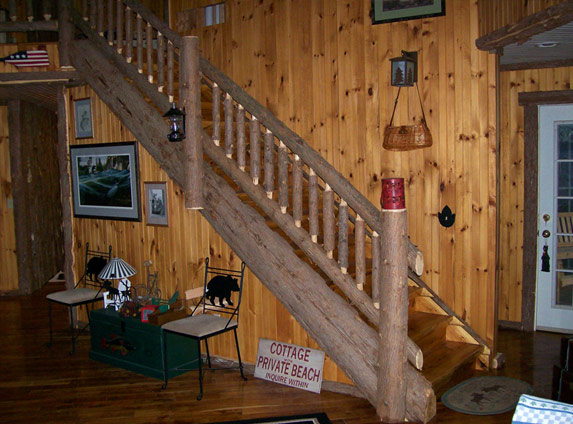 Imagine this in your home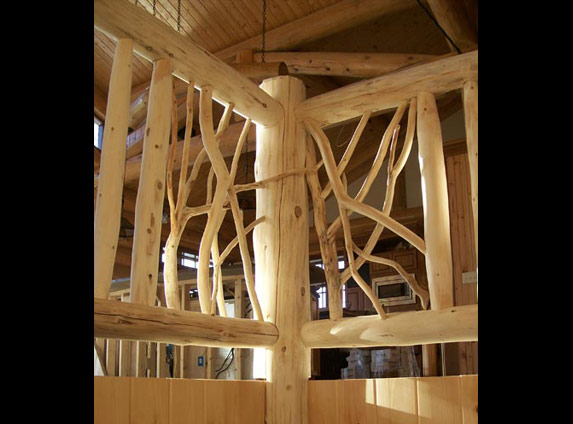 Gorgeous outdoor Staircase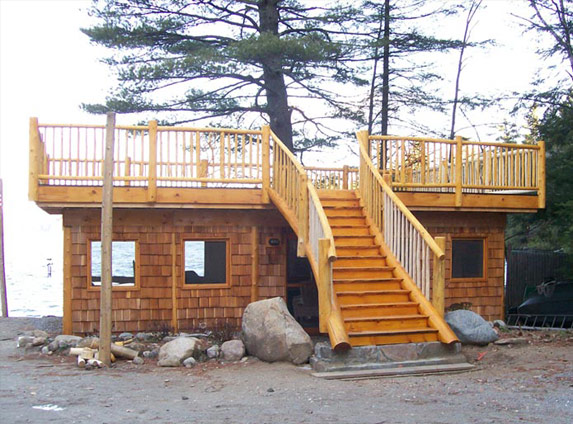 <
>
Some may prefer to go one step further
Staircases can also be made to order. We typically will just need the total rise and desired run for your opening as well as width. They can then be assembled on site. Railings are constructed of native white cedar. All balusters and rails are made and shaped with draw knives or scribed to one another. There are no tenon cutters here at the Woodlot.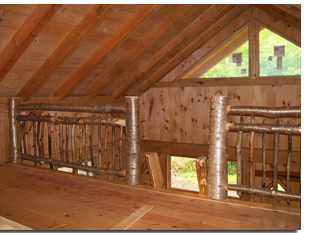 Railings are typically built on site but with the proper measurements a great deal of the work can be done here and assembled on site.
How about these railings? Birch rails with Beaver Stick Balusters!