Pavilions, Gazebos, Lean-Tos, and Saunas
Lakeside, poolside, or that special spot on your property let Woodlot Woodworks construct your backyard Adirondack getaway.
Winter Warmth
Fall Foliage and Lean to
The perfect place to gather.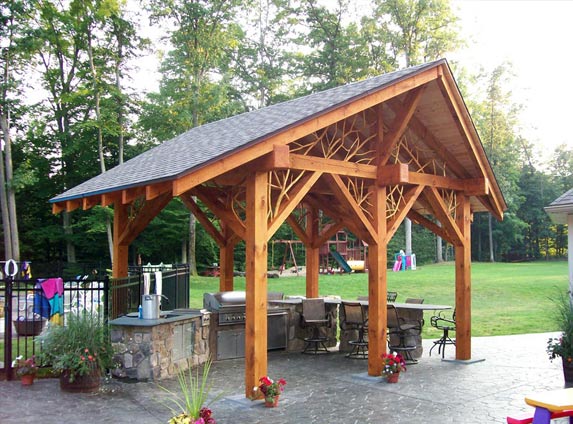 Adirondack Lean to
The perfect view.
<
>
All Log & Timber Frames are pre-cut here at the Woodlot and made ready for on-site assembly. We can custom build to almost any size, and also assist in all aspects of design.